Rockingham 8th August
What a blinder! It was the second visit to Rockingham for me and Mike and knowing the layout was reassuring - we'd stepped up to the inters.
We shouldn't have worried we were both fast straight off - in fact there were only four or five riders who got past us all day which was very gratifying, and all the horror stories about the inters group being a dangerous blend of speeds and talent proved untrue - good riding abounded.
This shot shows the
Video VBOX
that I've cleverly gaffa taped to the baseplate of my pillion seat cover, videos coming soon once I've edited some highlights together.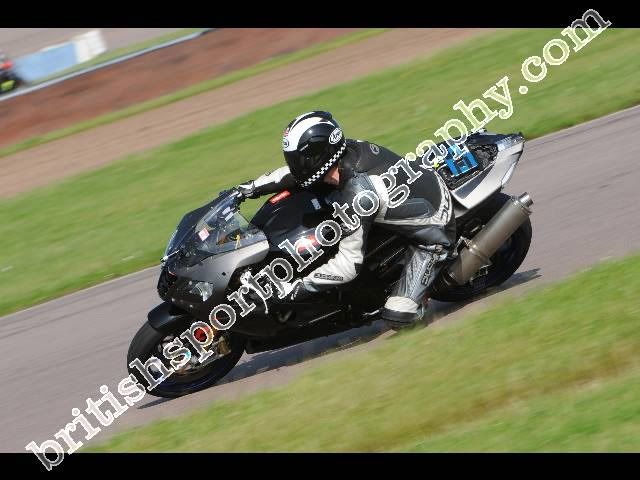 This is an interesting pair of pics - if you judge the angle of lean of the bikes they're pretty much the same but I seem to be dragging more knee. It could be that I have longer legs or perhaps Mike has a more classic riding style. I suspect it's because I'm a big tart who hangs off like a monkey cause it makes me feel cool.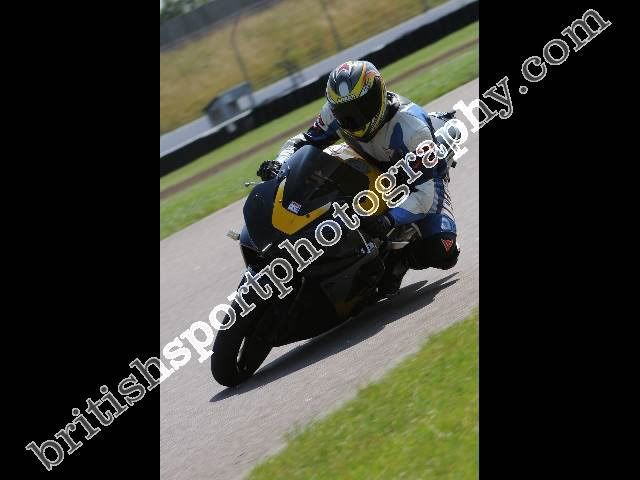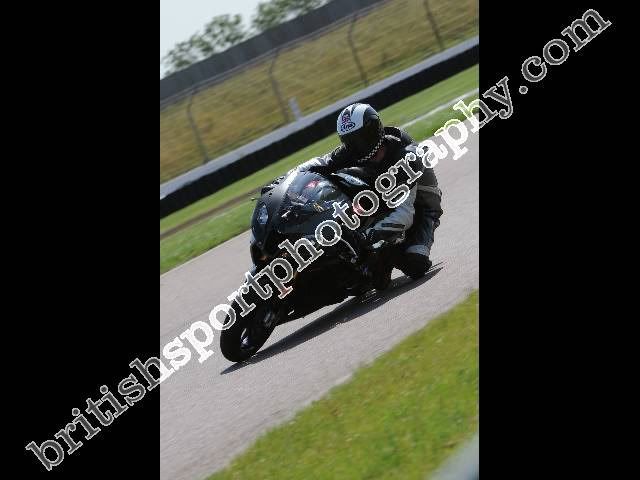 Keen not to help load the trailer Mike decided to take some flying lessons in the final session, I call it lazy, laying around on oxygen in the medical centre trying to remember his name whilst I do all the graft. Tsk.