Murdered out
The trackday bodywork is getting there, rocking the Max Rockatansky look at the moment a little battle-scarred but hard as fuck.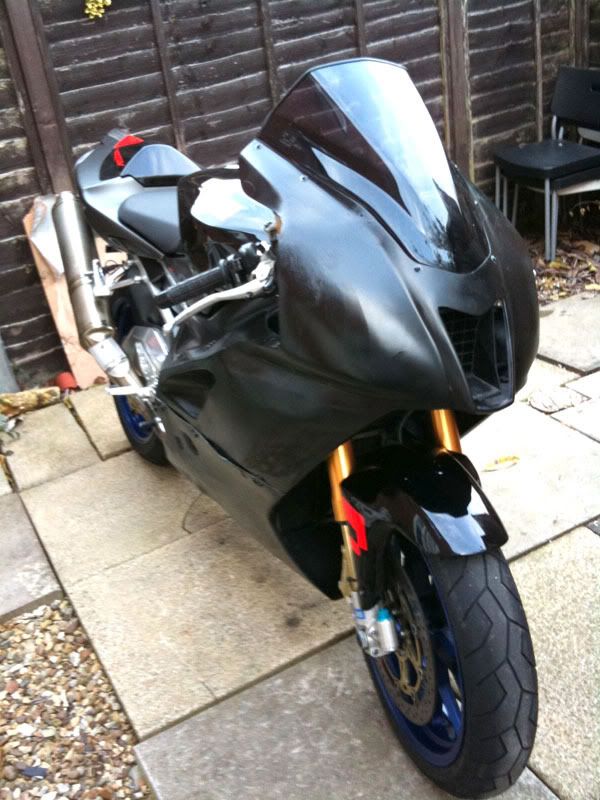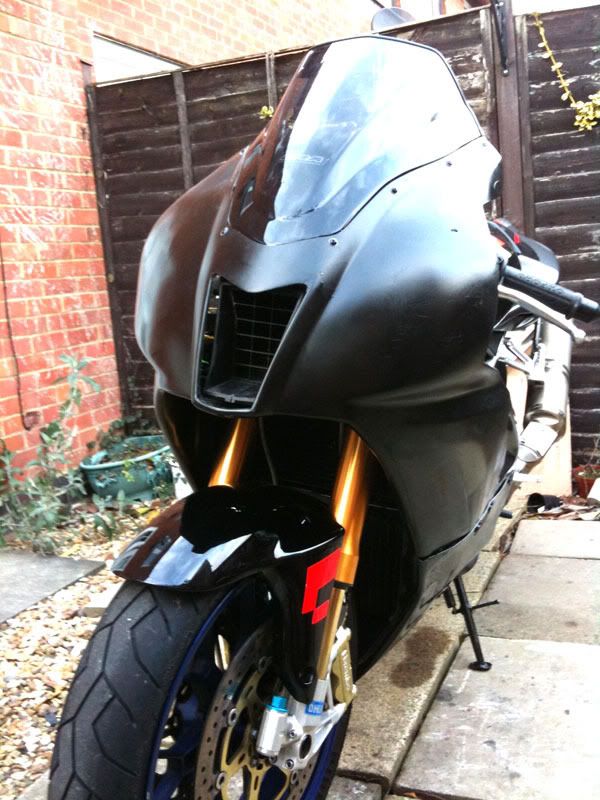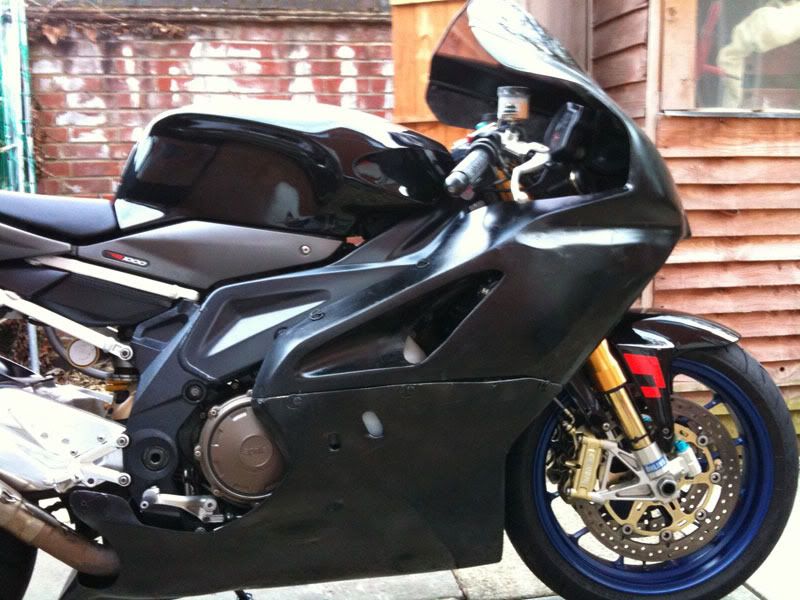 Fitting the crash protection now... they fit onto metal frames using the engine mounting bolts. Whilst I wait for the socket to arrive to tighten them properly it's worth reminding myself not to go for a short blast.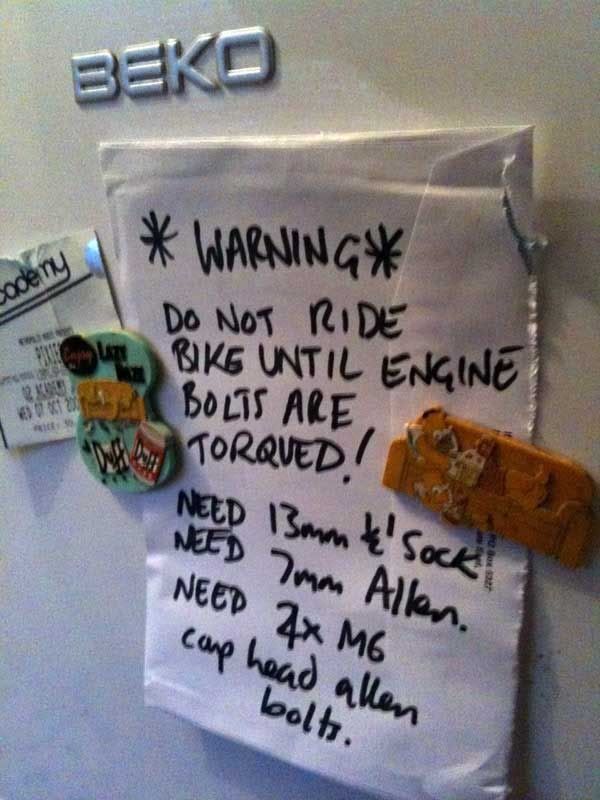 I've just booked the first trackday of the year on the new extended MotoGP track at Silverstone, can't wait.
Labels: Motorbikes, Murdered Out, Trackday