Urbike
Spotted at the
Design Museum Design of the Year Awards
exhibition last week the
Urbike
the latest attempt to create a really elegant solution for an urban bike-sharing scheme.
Many schemes already exist of course, and it seems one of the primary responses to the problem of theft is to make them look as goofy as possible - here's some share bikes in Stockholm.
There are also other problems to overcome... the bike may not get nicked but it's covered with standard parts that fit all other bicycles and can be whipped off in seconds, you'll also need to maintain the bikes somehow, a constant procession of hirers are unlikely to clean lube and adjust the chain are they.
The Spanish Urbike scheme has some very thoughtful elements, wireless solar-powered docking/payment stations for the bikes - no troublesome utilities needed means no digging up the street. They've addressed some of the perennial problems at the bicycle end of the design brief by using a bike made up from non-standard parts and gauges of materials. The idea is that there's no point nicking the saddle or the bars, or anything else 'cos it won't fit on another bike.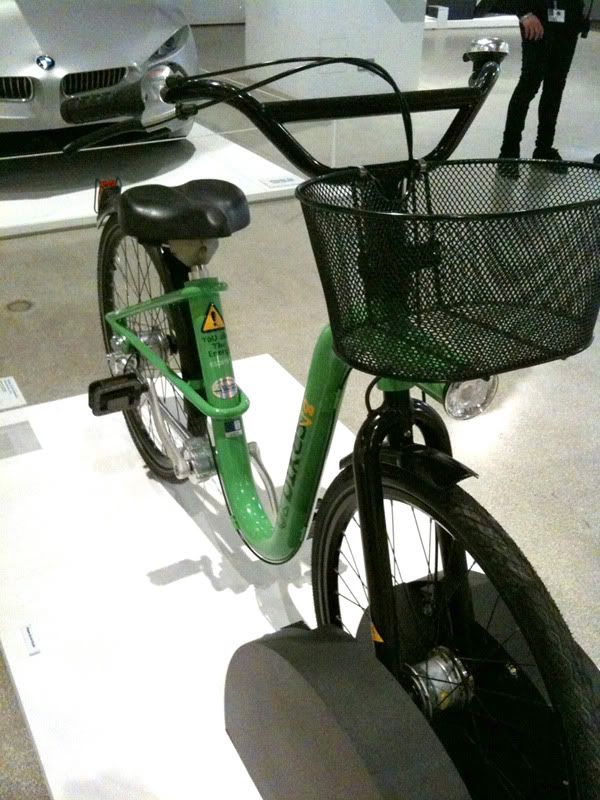 How's this for low maintenance... shaft drive!