RAD BMX
This year's
RAD BMX
annual rideout in London happened to coincide with the
London Skyride
so we decided to take in some of the bigger event's route between pubs.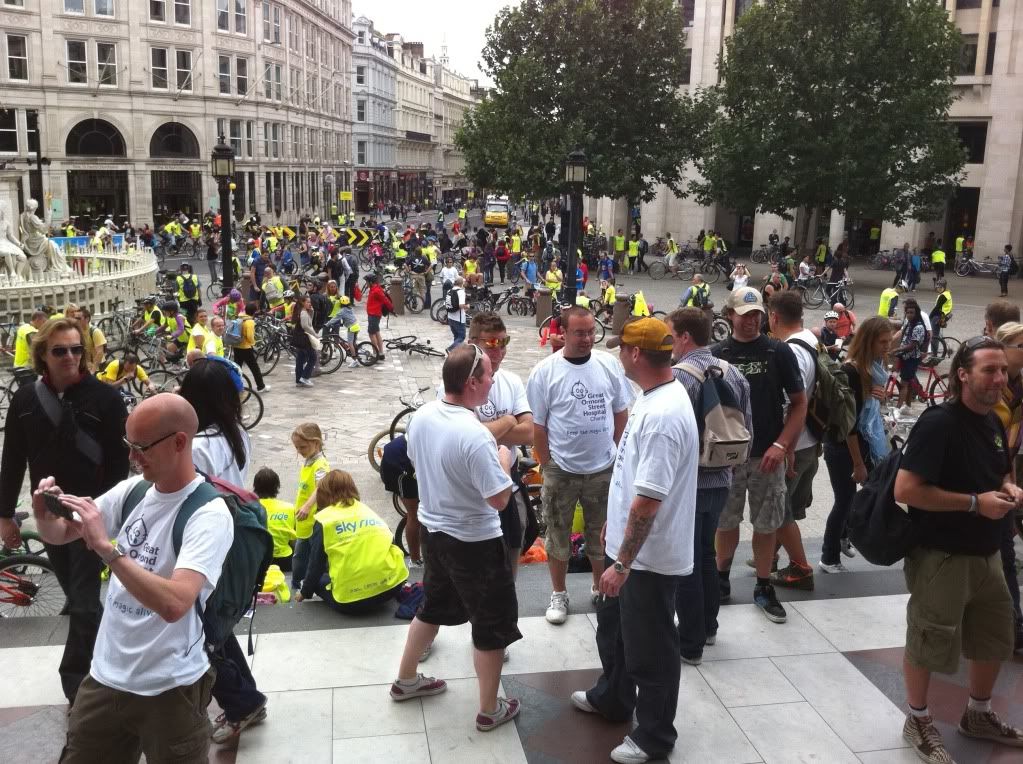 We took in some of the Skyride route to St Pauls, where we managed to annoy Jesus apparently by setting up the bikes on his front steps, he sent out people to ask us to move.
The Skyride is a laudable event, getting people onto bikes and all that but the amount of marshalls, hi-viz, stewards and just generally being told what to do didn't suit us very much so we broke out and rode for Great Ormond Street.
There is something undeniably awesome about riding through the centre of London in a mob of old-school BMXs, forcing traffic to conform to your group will just through force of numbers... wheelies down Regent Street and crap bunnyhops past Downing Street. Take THAT The Man!