The way you look tonight
And a good time was had at Rockingham. Somewhat nervous about my first time back on track after breaking my collarbone at Anglesey eight weeks ago gently does it was the idea. It took the whole morning to get some semblance of mojo back especially braking into the two hairpins. Curiously looking at the Video VBOX playback between sessions revealed that although I felt I was really wussing out braking early and gingerly and then pootling through the corners in fact I was carrying pretty good speed... there's a lesson in there somewhere.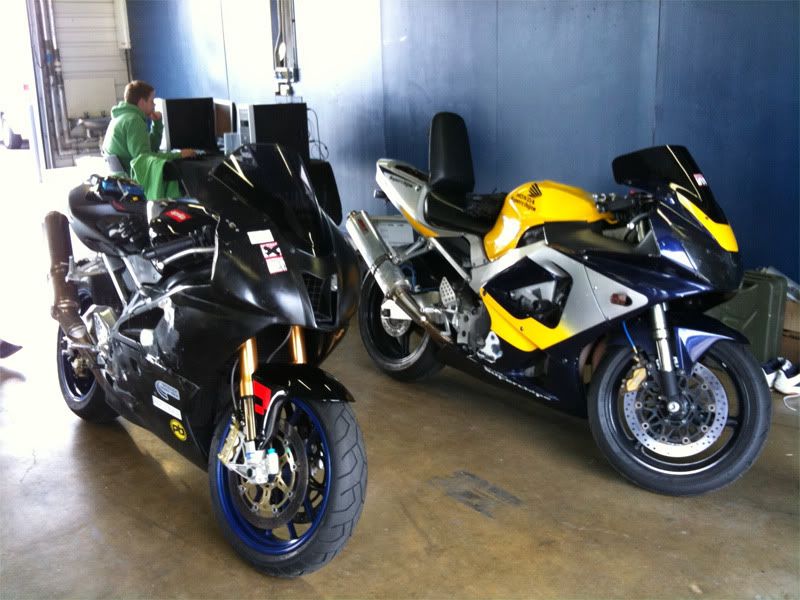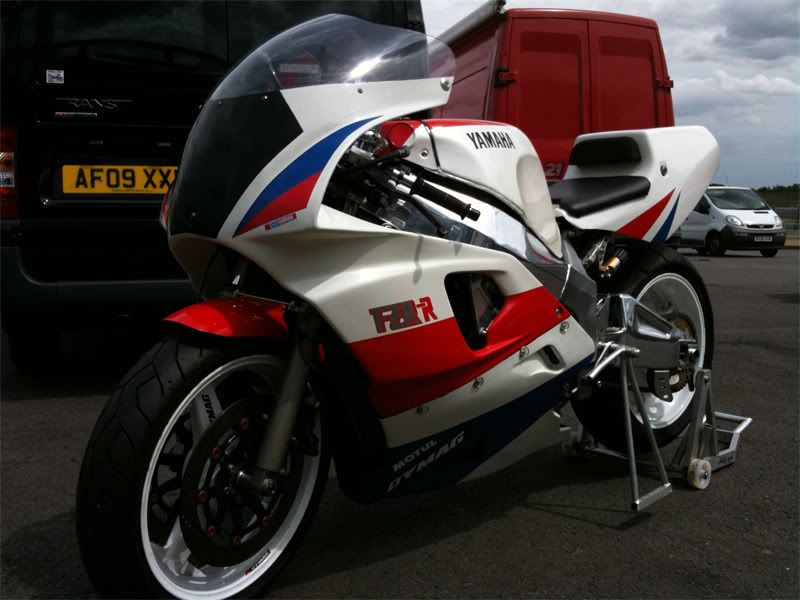 One unforeseen advantage of the new leathers is that it allowed swift identification... strangers walking up and saying '
you must be driverchris from the Performance Bikes forum
' ha take that you trackday sheep in your cookie cutter Alpinestars and Dainese!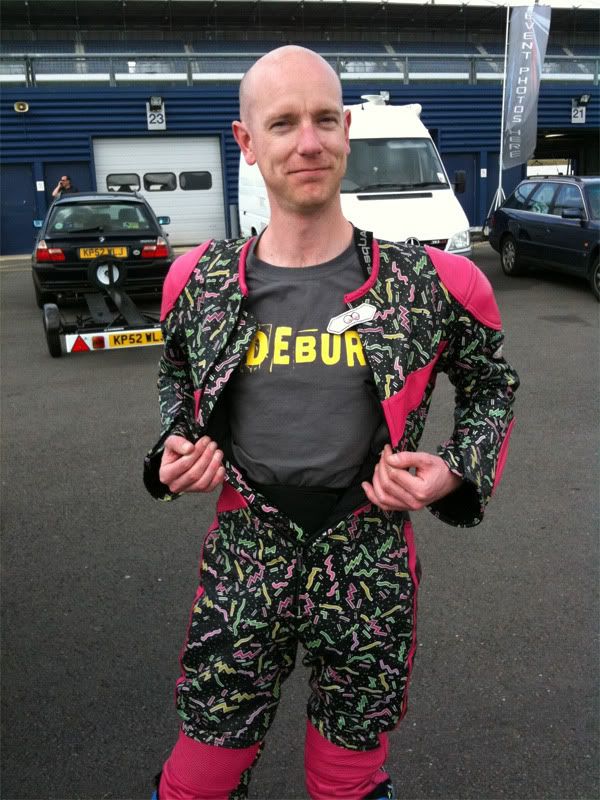 Sid from
Lucky Shot
reckons I'm showing off a Chris
De Bur
gh tee-shirt. Get a grip man, I don't want to look like a twat do I?
Video footage coming soon.
Labels: datalogging, Motorbikes, Racelogic, Rockingham, Trackday, VBOX