Weekend news update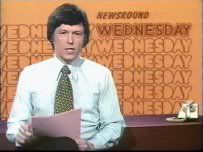 Westlife singer reveals 'I'm gay'
In a hurricane of disinterst reactions ranged from "
What, they're not all gay?
" to "
Westlife? hmm, no, sorry
"
And make it snappy!
Residents of Los Angeles have been trying to spot a fugitive alligator basking in a city lake, which has outwitted captors for over a week.
Visitors have been tempting the alligator with food such as tortillas, French bread and doughnuts, but to no avail. It has not been seen since Wednesday.
This is an alligator for fuck's sake, not a New York cop. Their diet doesn't have a very high doughnut content, and shouldn't that be freedom bread?
The 'and finally' heartwarming news item.
Chav of the week