The blue, blue meanies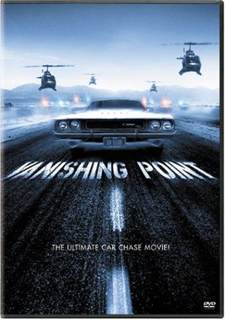 And so the rumour mill turns. Richard E. Kelly, the man behind cult classic Donnie Darko, announces he has been "
hired by Fox to write a big action film for [FAMOUS DIRECTOR], it is a remake of a film released in 1971...
"
What big action film was released in '71? Well "Vanishing Point" for one. (and if you aren't familiar with it you really do need to click
here
). Fox released a version of "Vanishing Point" in 1997 and we can only presume have some form of rights to the flick.
We all know Barry Newman's
Kowalski
, was supporting cast - the lead role going to the gorgeous E-body Challenger. Is it too much to hope for a remake that will feature the new Challenger, soon to be made in that bolthole for counter-culture dropouts Canada.
I mean, who could possibly take a car-based cult film and screw it up?
Shit.