STOP in the name of love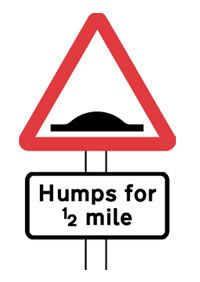 Police in Sioux Falls, South Dakota arrested a 60-year-old man for six charges of indecent exposure.
A man who may find the design of this blog a little too exciting, as Police discovered the perp, Verle Peter Dills, possesed a "large amount" of 8mm and VHS video of Dills engaged in masturbation and
sex acts with traffic signs
.
Police spokesman Loren McManus revealed "
We don't know how long he's been doing this,
" and that Dills is being held in the Minnehaha County jail on $100,000 cash bail.
$100K may seem a little steep for a victimless crime, but locals fear the signs could have featured wildlife, or worse, schoolchildren.