Artistic license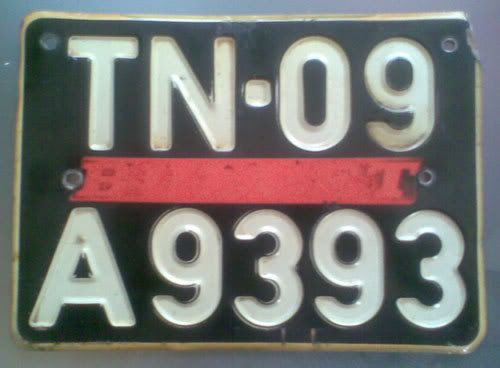 Clearing out my parent's loft I've found the ideal thing to decorate the batcave and give it the vintage petrolhead chic that is so hard to achieve.
The license plate from the first motorcycle I bought. Cool.
I certainly felt supercool popping around on it once I'd had it customised to my satisfaction - what the custom motorcycle crowd call a Bobber: "
a motorcycle that has had many of the stock accessories removed to reduce weight or to present a 'clean' or minimalist aesthetic
". I just explained that I wanted it to look clean, low and British Racing Green please. The license plate was surplus to requirements once the details had been painted onto the radically remodelled rear mudguard but was far to cool to throw away.
Back in those days an Enfield Bullet 500cc export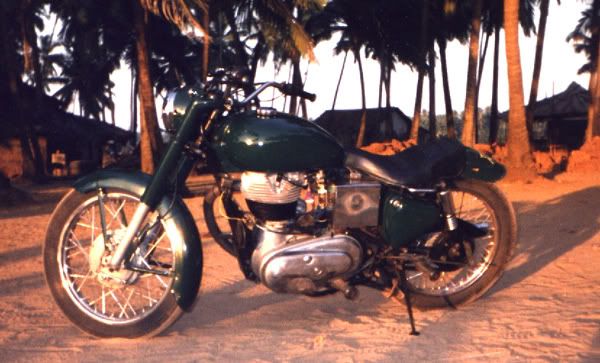 was pretty much the fastest vehicle on the road in India. And as mine was stripped of weight I figured that it must be just about the quickest bike in the country, certainly the best looking.
Trivia fans note... Indian license plates start with a two letter state code, so everyone can tell that my Bullet was registered in Tamil Nadu, probably in the state capital Chennai (formerly Madras) where it was made.
I routinely have a hankering to buy one again back here in good old Blighty - but I have my suspicions that it might be better to fondly remember it than go and ruin everything by riding one in the UK.