Empty vessels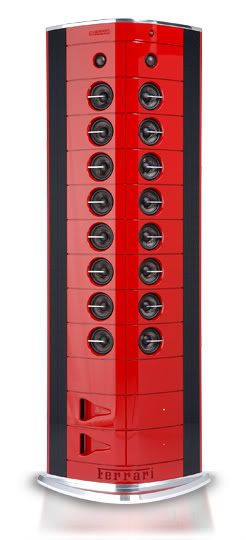 Dictum meum pactum

, the motto of the London Stock Exchange since 1801. They understood better than most that when you deal in nothing more substantial
than a construct, an abstract idea, the real currency being traded is trust. "

My word is my bond

".

Perhaps apt when they end up spunking the bonus on a posh FIAT.

It always springs to mind when I see a hard won reputation exchanged for a mess of pottage. The temptation must be overwhelming, a well dressed gent with a sharp suit and an easy smile opens a briefcase full of readies, all yours and not a stroke of work to be done except to place your logo on his wares.


Created by David Weiner, approved and licensed in partnership with Ferrari the
ART .ENGINE
features 16 high-potency speakers no less. It can hook up to a wireless network a CD or an iPod. A snip at $20,000.
Anyway, if Ferrari products appeal to you can head to the
Ferrari Online Store
and check out other stuff. You will find Ferrari sunglasses ($300), Ferrari watches ($200), Ferrari belts ($100), Ferrari digital camera ($750) and more.
I fear that most people have too much of a life to join me in a Guinness fueled debate over whether a
NACA duct
has any acoustic properties.
Those of you reading this who have daughters might want to reflect on them craving pencil cases, tote bags and various gee-gaws emblazoned with the Playboy Bunny. Are they really that interested in Norman Mailer-penned essays on the perfect martini?