Clutch bag geddit?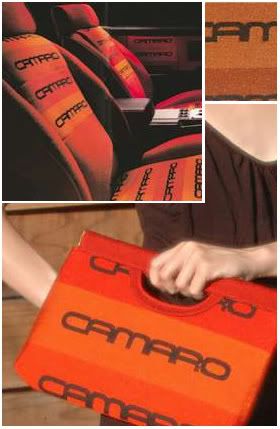 When Kim White unearthed an entire warehouse of automotive fabric, possibly the last existing stock anywhere in the US she bought the lot.
Naturally the next step was to do what any lady would, make them into
handbags
.
Not a bad idea - since these textiles were originally intended for use in cars, they are incredibly durable.
I just hope she keeps a couple of bolts back of each design in case there's a frantic car restorer out there trying to achieve numbers-matching perfection.
If she discovers a cache of super-rare 1970 Challenger convertible hoods and decides to make cute cat scratching posts out of them prepare to hear grown men cry.