fle fle fle Reflex...
More trinkets for the BMX arrive, harumble!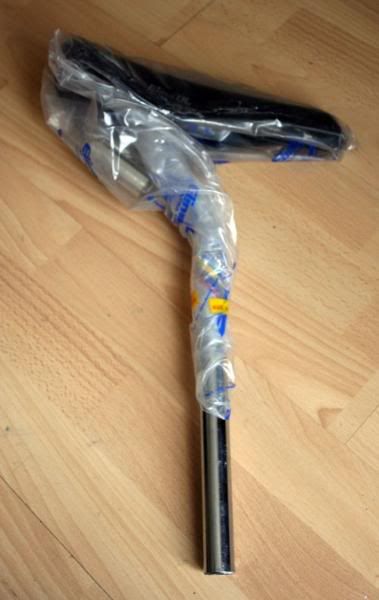 a New Old Stock (or NOS as its know in oldschool BMX circles) Elina saddle on a layback post still in the original wrapper! It does feel a little odd unpacking it after all these years - my inner geek collector rails against breaking the original packaging and tarnishing its exclusivity but this bike is for riding dammit...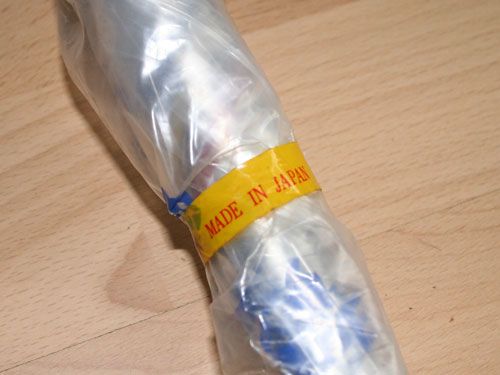 The rest of the work on the bike this week has involved mostly elbow grease. Even though I intend to have a set of Skyway Tuff 2 Mags on the bike I decided to restore the existing wheels so I can have my main set with a coaster brake for freestyle, and keep the original set up with a freewheel for on the track.
Unfortunately they have suffered the indignity of brush-painted white enamel, so out comes the Nitromors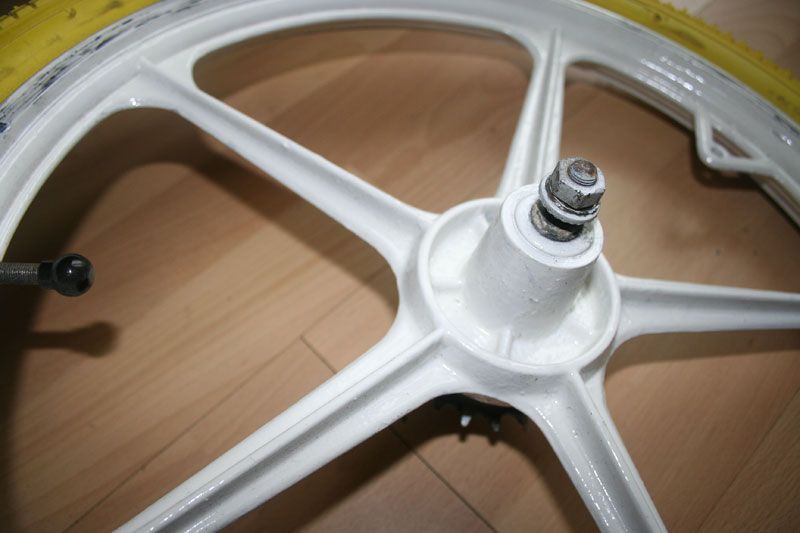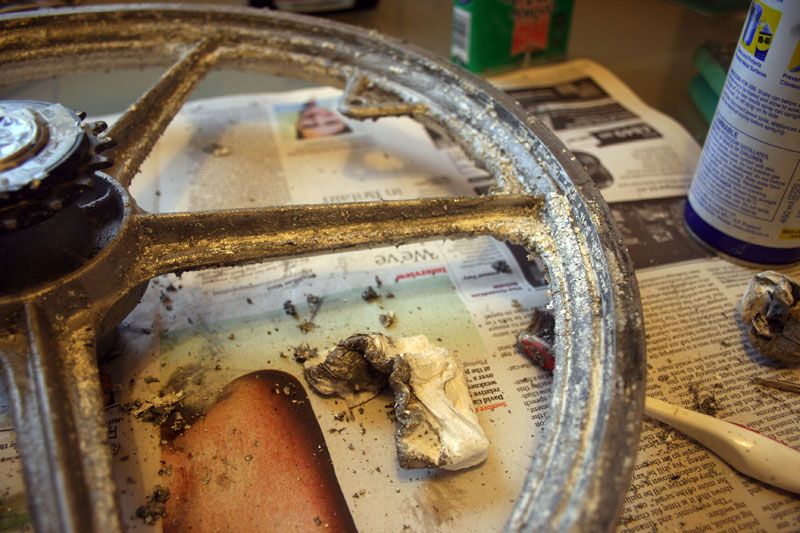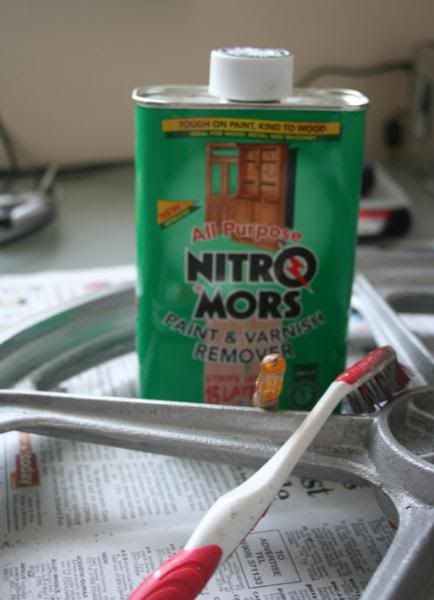 It does occur to me during the long, fume-filled process that I could get a set of new Mags for buttons, but there is something satisfying about reclaiming the old fellas, recycling yeah?
Out come the old axles and bearings - the axles have seen better days and I'll replace them with new - but the ball bearings can get re-packed with some nice modern grease - this stuff is dried out and useless.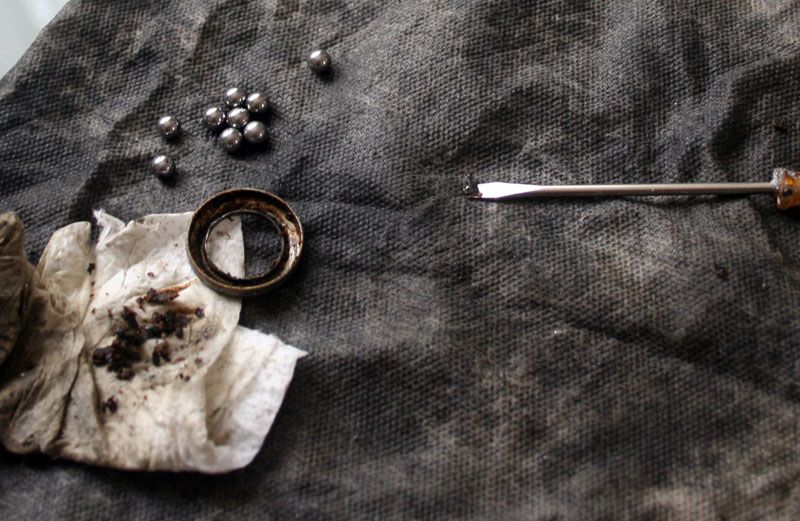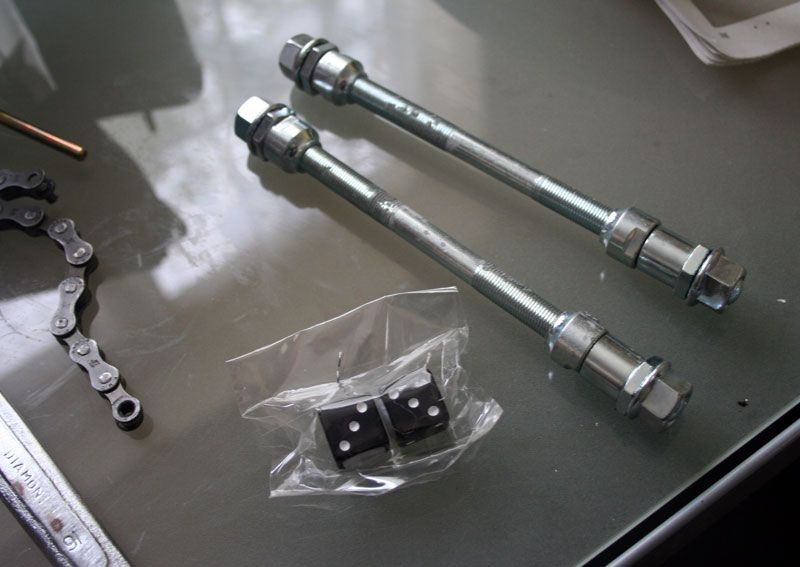 Into the sink to remove any last traces of grease, you'll be pleased to see my sink boasts eco-friendly detergents alongside Tequila, Canadian Club, Angostura Bitters and Helmet & Visor cleaner - every situation covered.