Weekend news update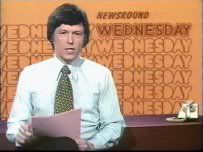 A jury in the US state of Virginia has decided that a man with learning difficulties on death row is intelligent enough to be executed.
To escape execution in Virginia, an inmate has to prove he has an IQ of 70 or less; but Atkins scored 76 recently.
He had previously scored 59 in 1998. The intellectual stimulation he got from constant contact with lawyers in the case is thought to have raised his IQ above the threshold of 70. Defence teams plan to fly in a crack team of Radio disk jockeys to do a "
talky bit
" about big brother.
Astronomers Claim Discovery of 10th Planet
LOS ANGELES - Astronomers announced Friday that they have discovered a new planet larger than Pluto in orbit around the sun.
"
Fucksticks
" Mystic Meg, yesterday.
Italian river 'full of cocaine'
Scientists have found large quantities of a cocaine by-product in a river in northern Italy - suggesting consumption is much higher than previously thought.
The River Po was found to be carrying the equivalent of nearly 4kg (8.8lb) of cocaine daily.
Italian industrailist signor Wonka, speaking from his magical Milanese Charlie factory said the waterfall was key to the fluffieness of his Colombian Flake.
Expert BBC aviation reporters, in contest with health correspondents to claim the coveted "
Golden D'uuur for stating the bleedin' obvious
" Headline awards.
Crash jet 'too far down runway
'
Vitamins 'do not stop infections'