Public disinformation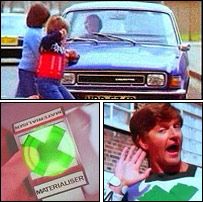 Make your children aware of rouge Askeys. They particularly prey on man-made fibres but are willing to deal slow, squeaky Allegro based death to any unprepared child.
West country giant Dave Prowse may not be available to help your child.
Teach them of the dangers of Askey and quantic steering wheels.