Tree climber
Something about the shape, but every time I see this picture I can't help thinking about a small dog bothering a trouser leg.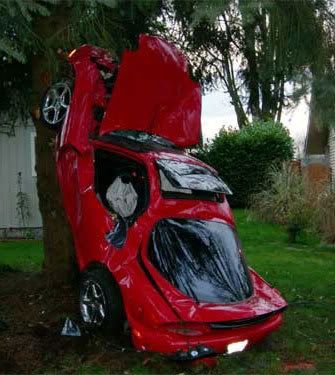 Apparently
the owner had bought it that very day.
Perhaps it had a little more get up and go than he was accustomed to.
I expect it'll buff out.