Gasoline Alley
On the road between Calgary and Edmonton we decided to stop at a Harley Dealership in a town called Red Deer if only to stretch our legs and see how the other half live. When you're travelling for hours, on a dead straight road, with the prospect of only more hours dead straight, reflecting on low speed limits that are enthusiastically enforced you need to stop every once in a while to shake the road trance from your head. Corners must be for pussies, and cruisers start to make a lot more sense than a sportsbike out here...
It's a big dealership but not the largest I've ever been in, but then again they need to find space for so much more than bikes...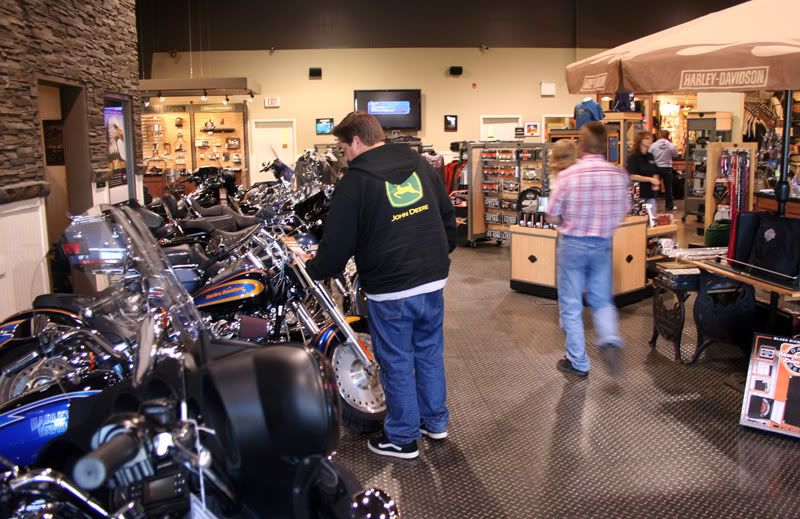 Turn left as you go through the front door to see the bikes. This 'new' Hollister model shows it's not just BMW who are investigating fresh new alternatives to telescopic forks.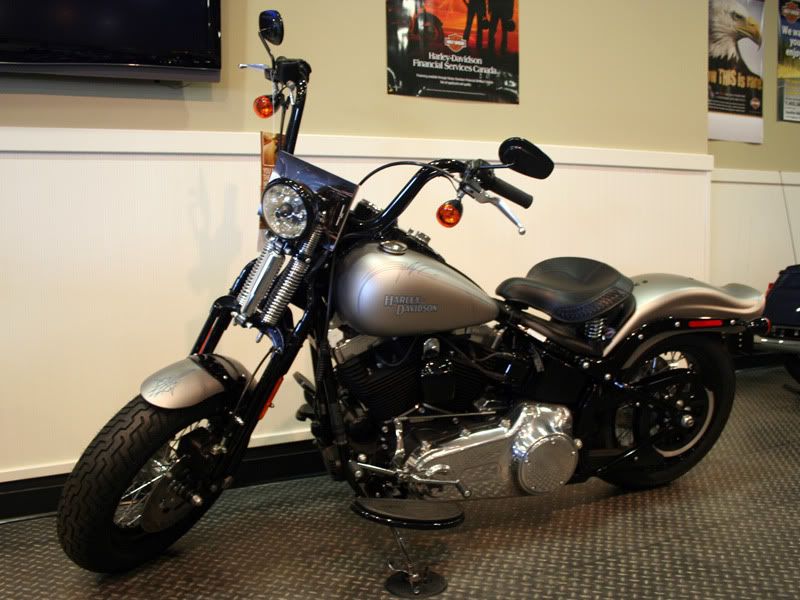 Turn right and you find the apparel and souvenirs. With the emphasis strongly on souvenirs. It's a good thing we turned up in the truck, this Harley Davidson Barbecue is exactly what we need to finish off the deck!
Dab away that bbq sauce, here take a napkin from my Harley Davidson napkin dispenser. We could have a game of Jenga with my HD Jenga set. You don't like Jenga? The engineering principles are far too modern eh? Never mind, we've got branded Yahtzee and Monopoly too!
Probably the aspect of the whole Harley Davidson thing that sportsbike Britain finds it easiest to sneer at, the range of branded tat is astonishing, alongside some really rather high quality riding gear they haven't missed the opportunity to slap a HD logo on anything under the sun.
It's fundamentally different to all those Ferrari branded colognes and clock radios though I think. This stuff isn't bought by deluded poseurs desperate for a little glamour by association. It's bought by Harley owners who love the image and are happy to buy branded goods. There's a lot more straightforward enthusiasm for things in North America in my experience... me I'm a jaded old cynic and a snob too boot so it warms my withered black little heart every once in a while to see it.
The staff were very nice - attentive but not overbearing, they wanted to give me a 2 hour unaccompanied test ride on a V Rod, and were completely unfazed when I mentioned I was on holiday and unlikely to be buying anything. When I convinced a sales guy that I was more into the performance end of things he took me out back and showed me the owners race bikes. Judging by that rear tyre it's a very Harley type of race... corners are for pussies clearly.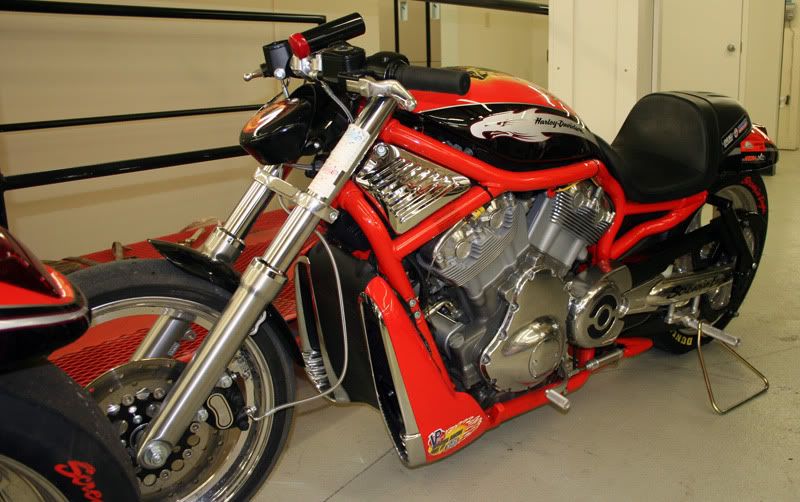 I was surprised by the complete lack of any trade on Harley's short track heritage, it's tres chic in Europe at the moment but you wouldn't know it in here. Too many corners I suppose.